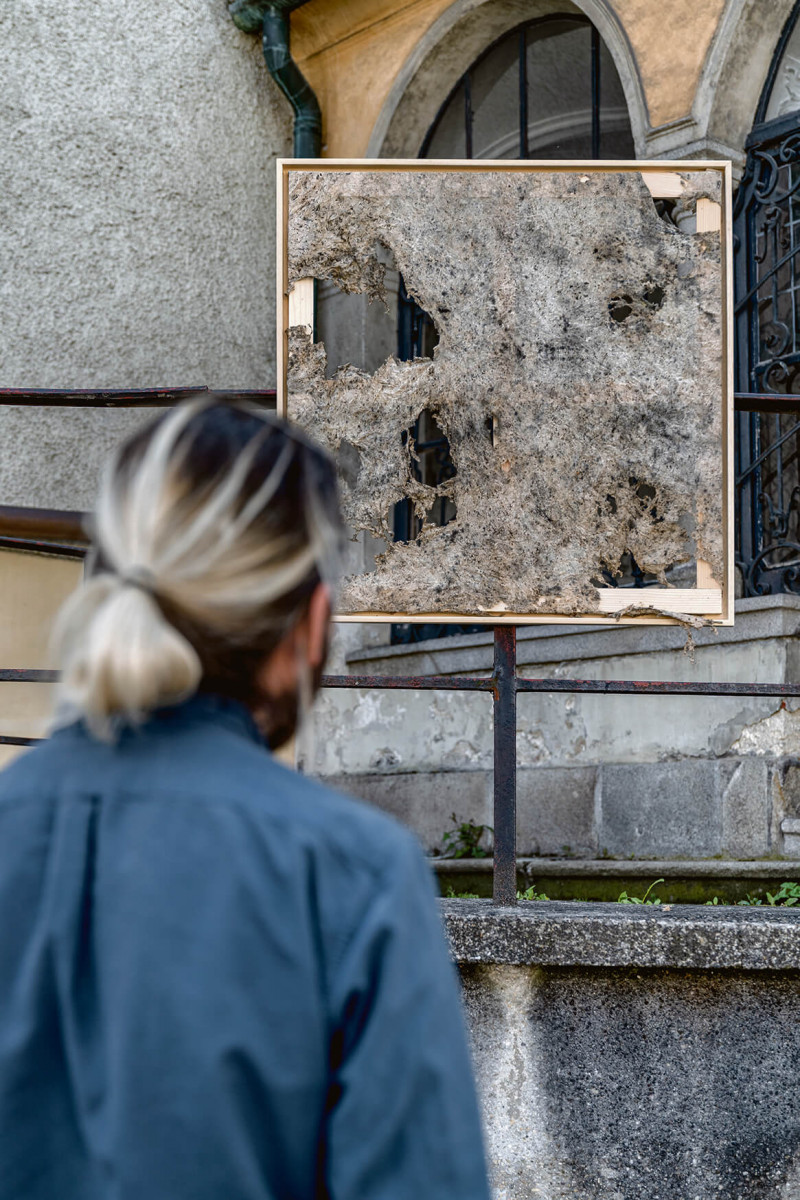 Extraction into the Now
EXTRACTION INTO THE NOW is a remake of various works by Alan Sonfist. Between 1967 and 1973, the artist laid out several canvases on the forest floor, to let fungi settle in and leaves and tree resin fall on them over time. For the remake, zeitgeist and a lack of time led to the decision to replace the forest with a domestic compost heap. Instead of humus, a picture was extracted from the compost, as the relic of a process that involves scores of bacteria, worms, insects, snails, and fungi.
In this way, urban public space is opened up for inconspicuous gatherings that recycle waste into a basis of life.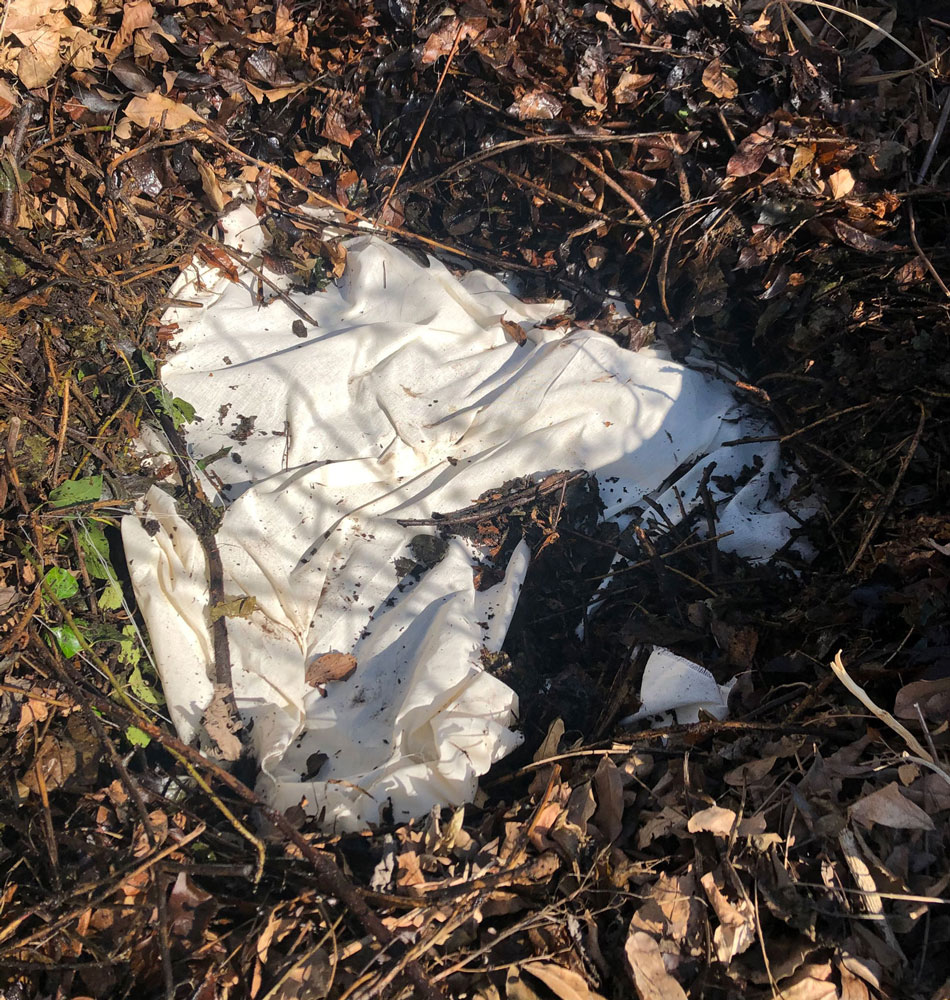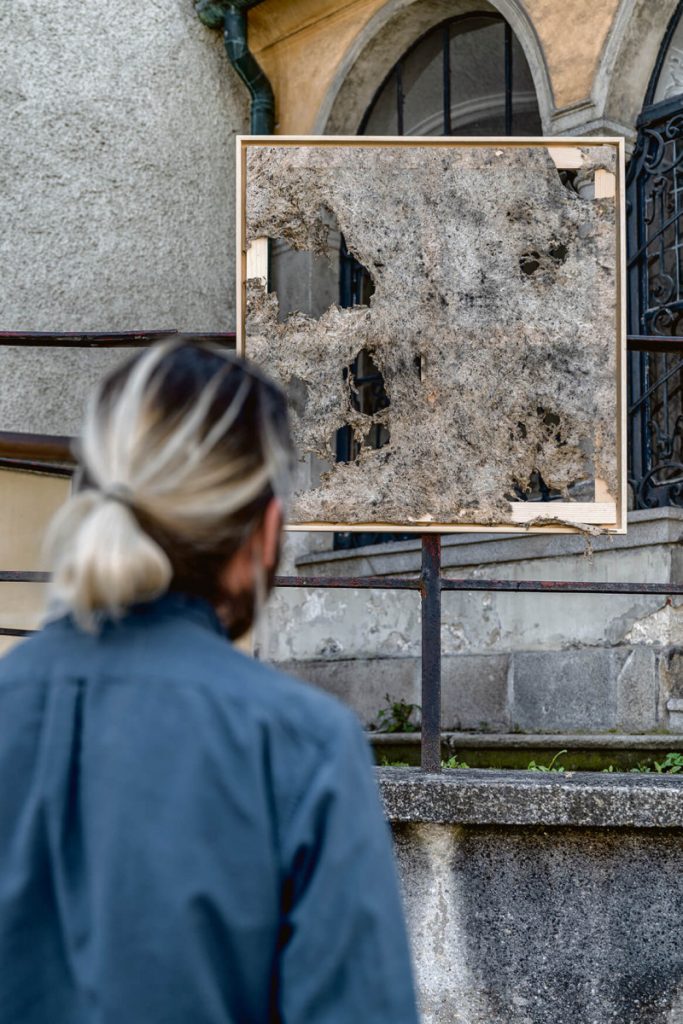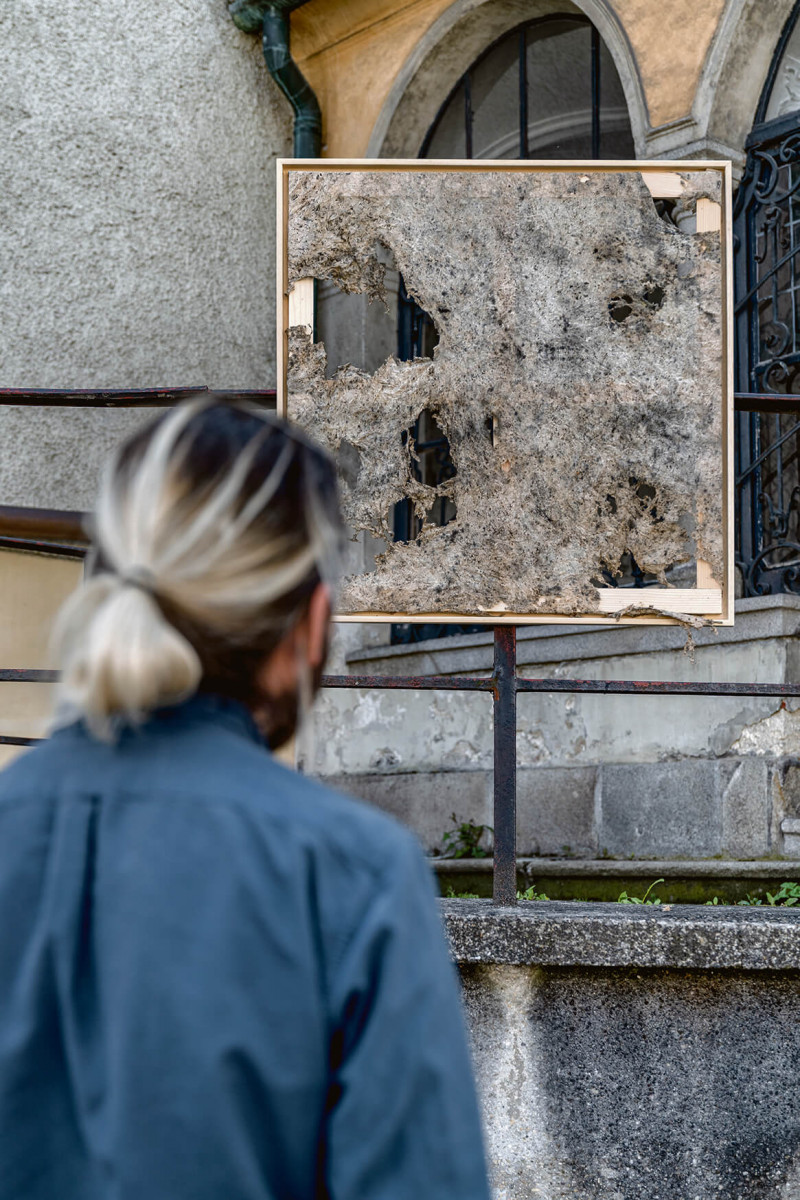 born 1992 in Berlin, studied Russian Studies, Art History and Philosophy in Berlin, Moscow and Canterbury. Since October 2020 working as Univ.-Ass. in the Department of Art History and Theory, dissertation with the working title: "Eigenleben. Wirkmachtverhältnisse in künstlerischen Verfallprozessen." Resides in Vienna.
Q Where would your dream expedition go?
A to the sunken wreck of Victoria by Ferdinand Magellan
Q What would you do if you had not followed this profession?
A logotherapist or farmer
Q What is the NOW for you?
A shock