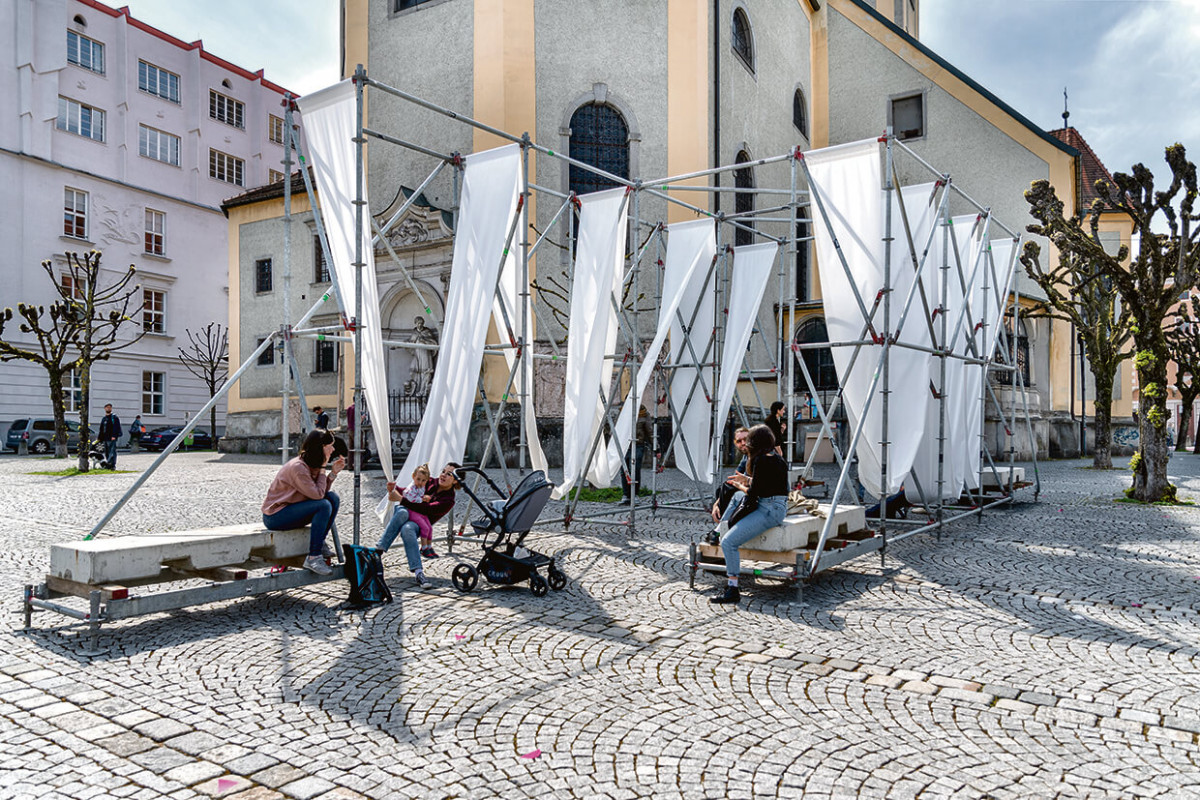 Hängepartie
JOHANNA BRUNNER, SARAH DORFER, VALENTINA HÖLZL
In German, the term "Hängepartie" (an adjourned game in chess) also describes a time of uncertainty, of stalling or waiting – the very state that has been shaping our everyday lives since the outbreak of the pandemic which forced us into isolation.
There were hardly any public places where you could meet friends without hesitation; that would offer room for making new acquaintances, spontaneous exchange, or just "silent" company.
After thoroughly analyzing various public spaces in Linz, we chose Pfarrplatz to realize our vision: an open air space where you can meet people with sufficient distance or just "hang around" and "chill".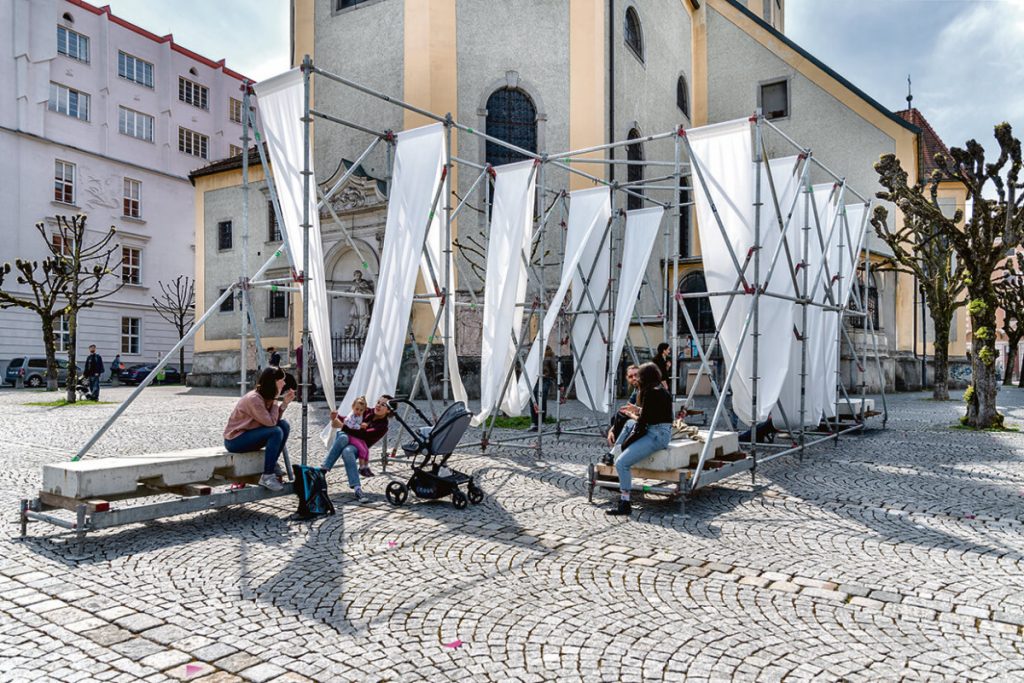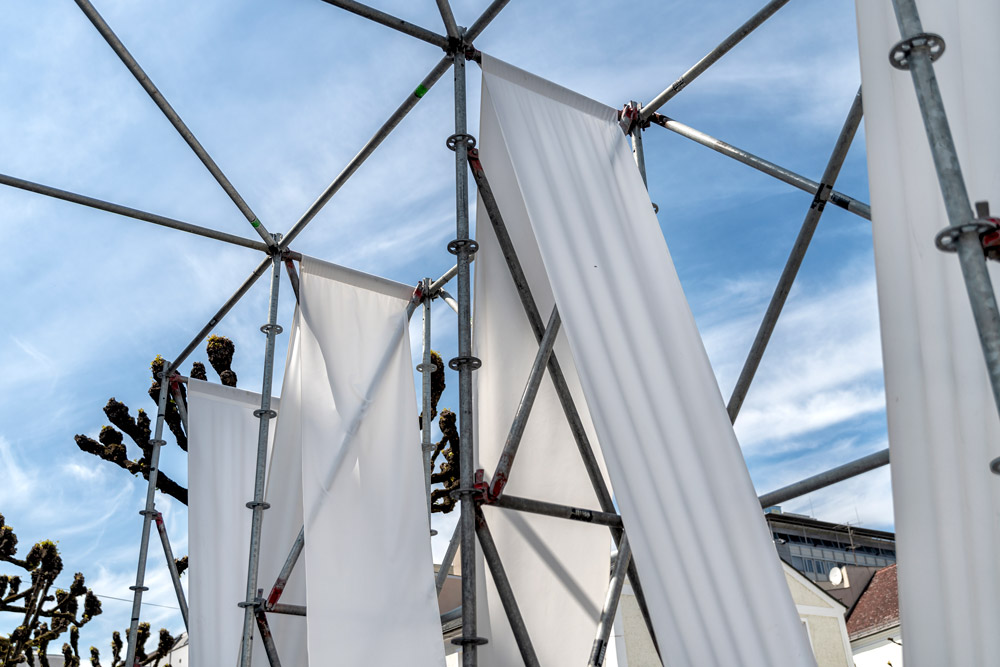 Q Where would your dream expedition go?
JB alaska
SD to Kīlauea volcano
Q What would you do if you had not followed this profession?
JB sailor
SD occupational therapist
Q What is the NOW for you?
JB awareness
SD initiative