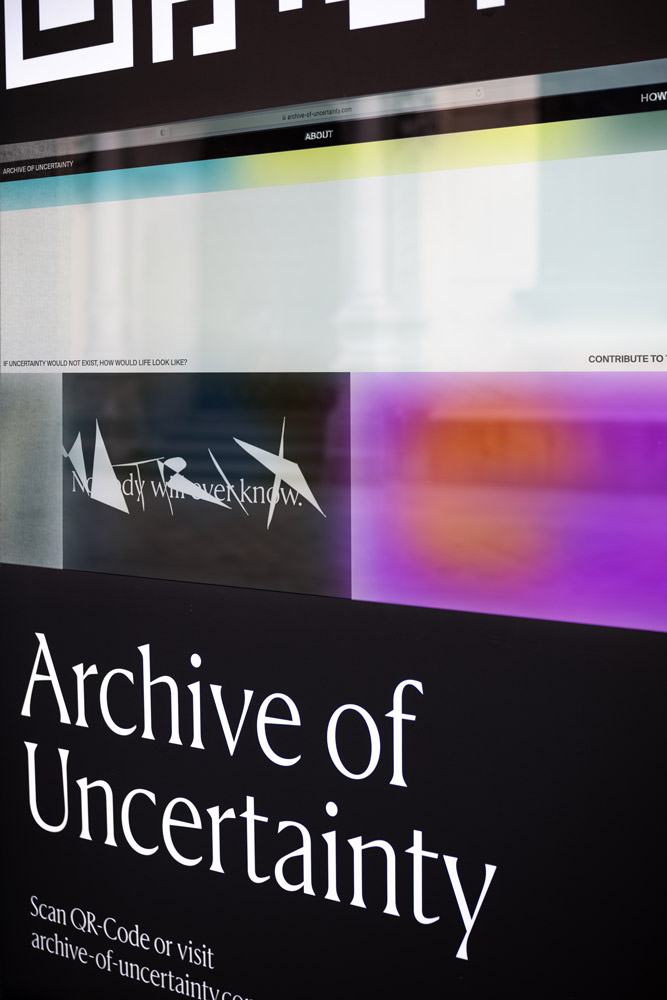 Archive of Uncertainty
We live in times of growing uncertainty. Using a participatory web application, the initiative "Archive of Uncertainty" studies the individual sensation of certain aspects relating to the topic of "uncertainty". Usually associated with negative connotations, this allows users to see the term from a different angle and to draw attention to the transformative qualities of "uncertainty". Its elusive and vague character is mirrored in the structure of the website. The website also provides a summary of the collective mood by storing all user contributions in an archive.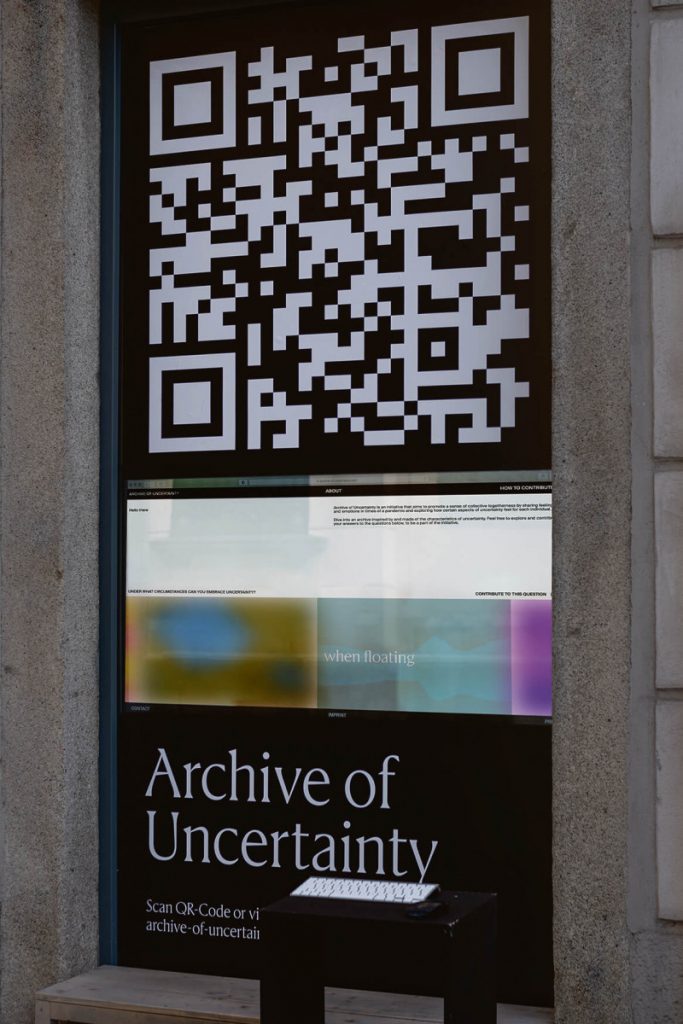 Q Where would your dream expedition go?
A to the Atlas Mountains
Q What would you do if you had not followed this profession?
A something with music
Q What is the NOW for you?
A ambiguity
1996 born in Salzburg. As a designer with a strong focus on visual communication; I work on the development of brandings, corporate identities, visual design concepts or editorial content. I also implement artistic approaches, research questions and discourses in the field of visual aesthetics and contemporary events. Following the belief that forward-thinking designers have a responsibility by shaping the environment and culture through values they communicate. In addition to my studies, I work freelance on selected projects, happy to collaborate with other creative minds and pursue the goal of giving ideas a form and thoughts a shape.