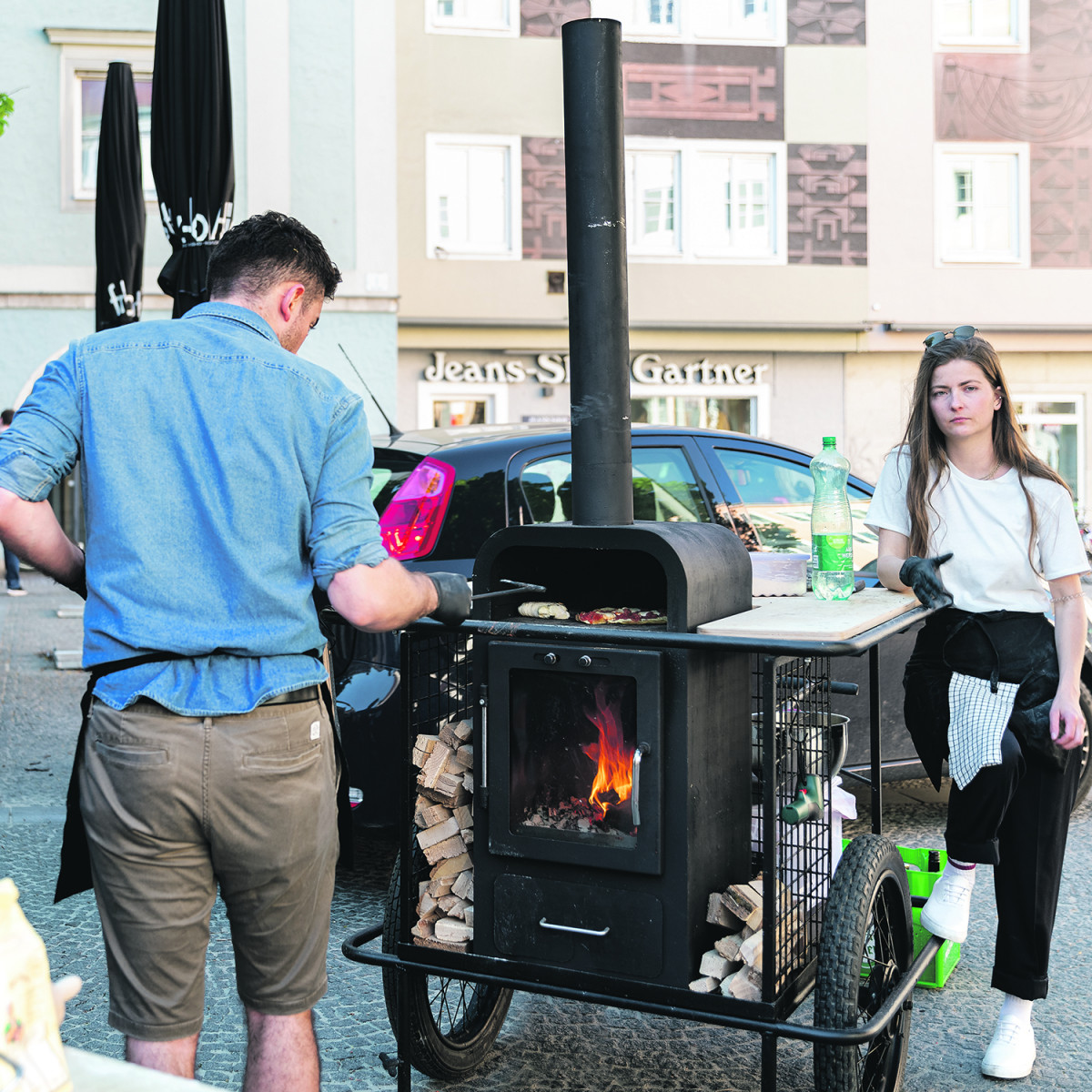 Broject
MARI SCHNEIDER STEFAN, CHRISTOPH PICCO, SOPHIA AILEEN EDER, JOHANNES PARZ
The mobile, wood-heated (bread) oven is our reinterpretation of the ancient campfire. Shared meals have always been the site of exchange between people and we want to recreate this combination of delight and communication with simple means. Aiming to enrich the cultural life of Linz and accomplish social inclusion: Our fresh warm flatbread prepared on site is meant to be nourishing and to demonstrate the joy of simple things.
The oven is mobile: instantly available at any place, as needed! It requires no resources other than wood. All the ingredients stored on the cart and easily transported.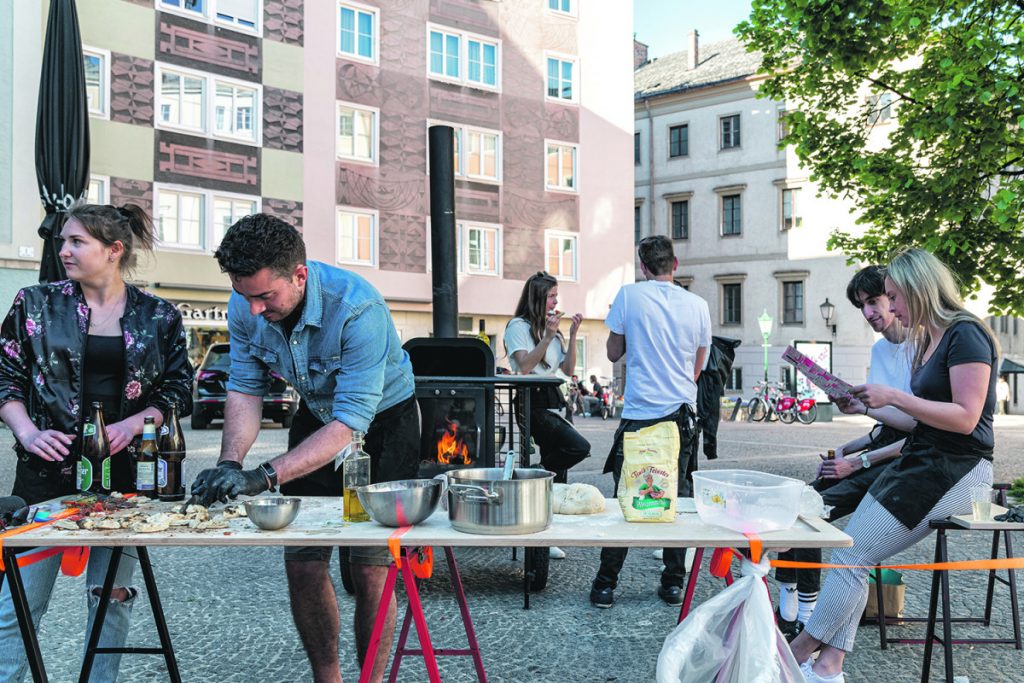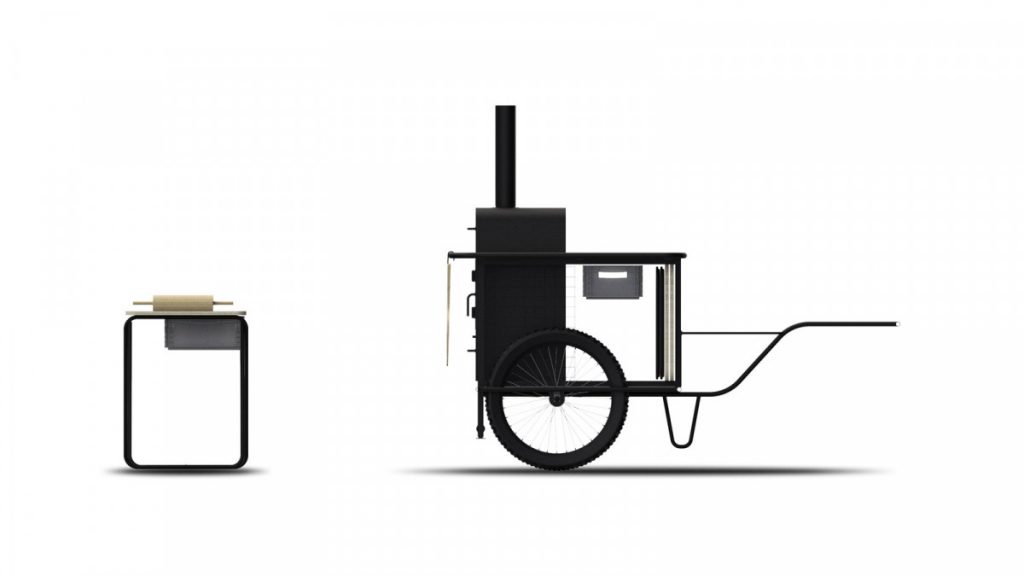 (Christoph)
Q Where would your dream expedition go?
A on the dance floor of a really good club
Q What would you do if you had not followed this profession?
A something technical with focus on sustainability
Q What is the NOW for you?
A change of perspective
Johannes Parz, born on 30.05.1982 in Schwaz/Tyrol. Master carpenter and master woodworker with passion. For more than 20 years professional experience with the material wood and other idiots who think they can do it better. Several years instructor/trainer and examiner in the field of wood technology at apprenticeship and master level. Since 2016 in Linz studying industrial design.
Q Where would your dream expedition go?
A go to the wilderness to enjoy the peace and quiet
Q What would you do if you had not followed this profession?
A to help other people who really deserve and need it
Q What is the NOW for you?
A absurdity