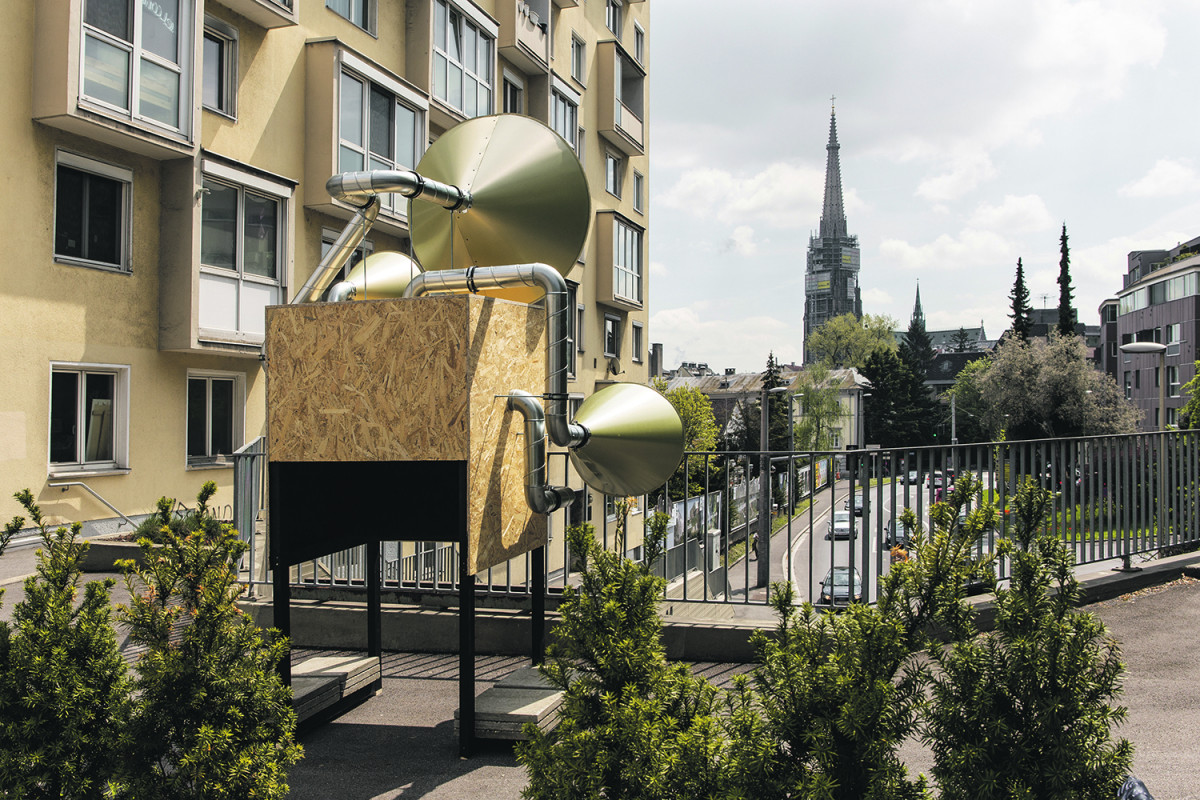 Submarine
PAUL EIS, JULIEN REINHARDT
The "Submarine" is a free-standing sculpture that developed in situ, and is a tool to change our perspective on our environment and to distort sensory perception: The location itself is subjected to a transformation.
The "Submarine" is on Lessingstraße, on the terraces above Römerberg Tunnel. The entry to the tunnel is located directly below the terraces. The street noise is deafening and the air quality is poor.
The visitors dive into the "Submarine" from below. The view is directed from the inside to the outside through a horizontal slot. A mirror hides the street, replacing it with the sky. Funnels and pipes turn the urban noises into a murmur so that one might think Linz was by the sea.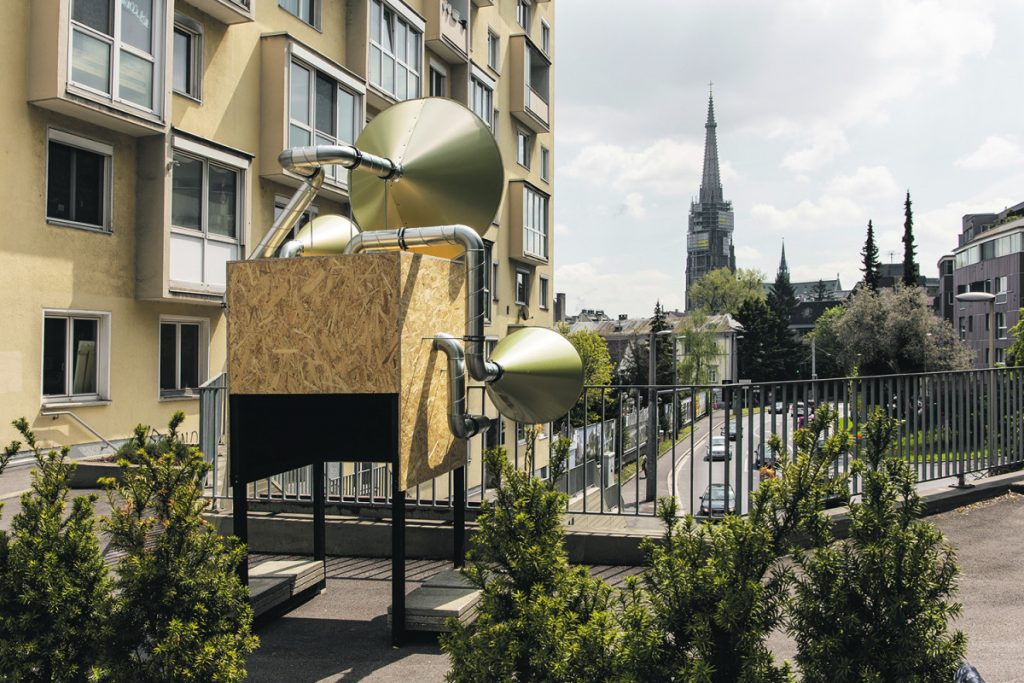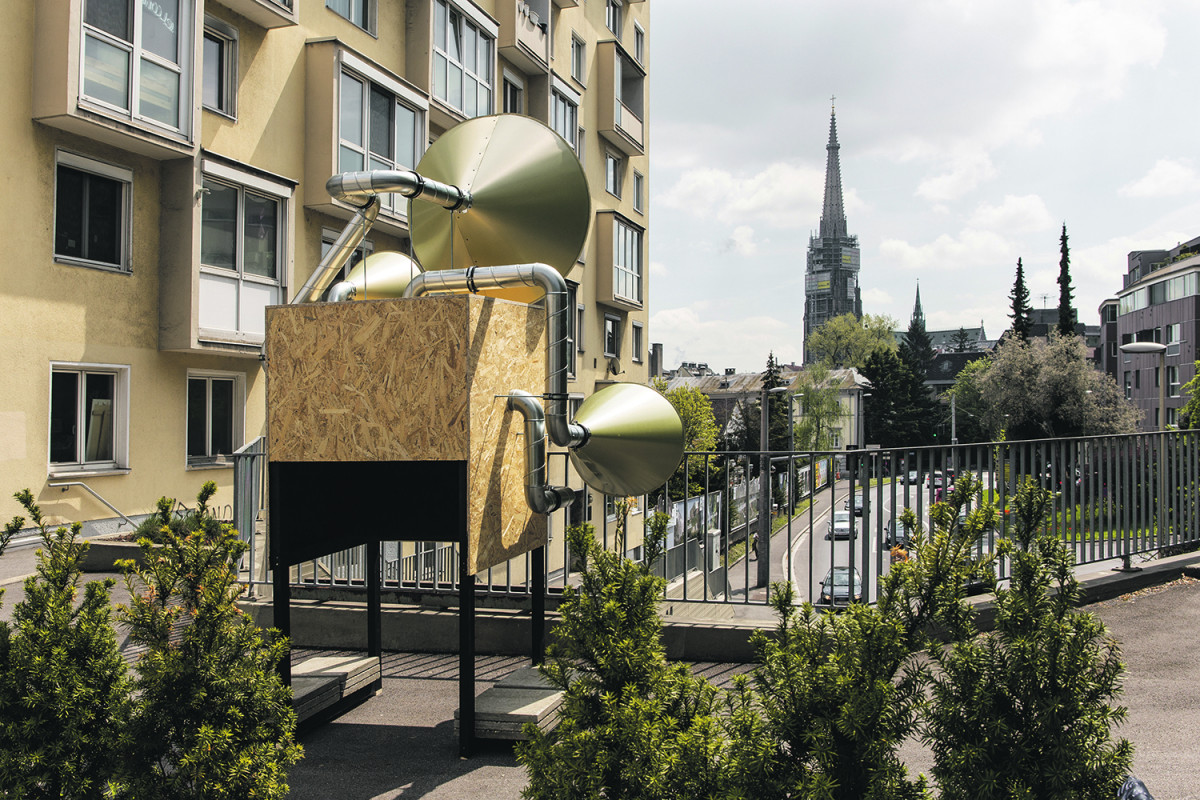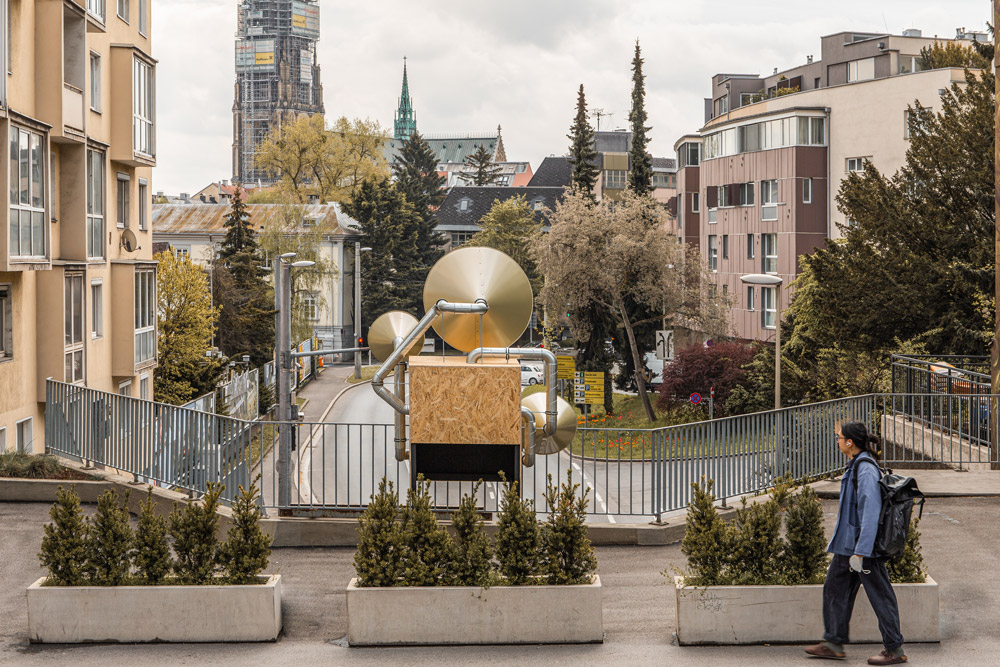 Julien Reinhardt (1996) has been studying architecture at the University of Art and Design Linz since 2016 and graduated with a Bachelor of Architecture in 2020. Meanwhile, he worked in architectural offices in Linz, Salzburg and Bregenz. During his studies he exhibited at Kulturtankstelle, Best OFF and now NOW.
Q Where would your dream expedition go?
A to the island Eigg
Q What would you do if you had not followed this profession?
A goldsmith
Q What is the NOW for you?
A moment