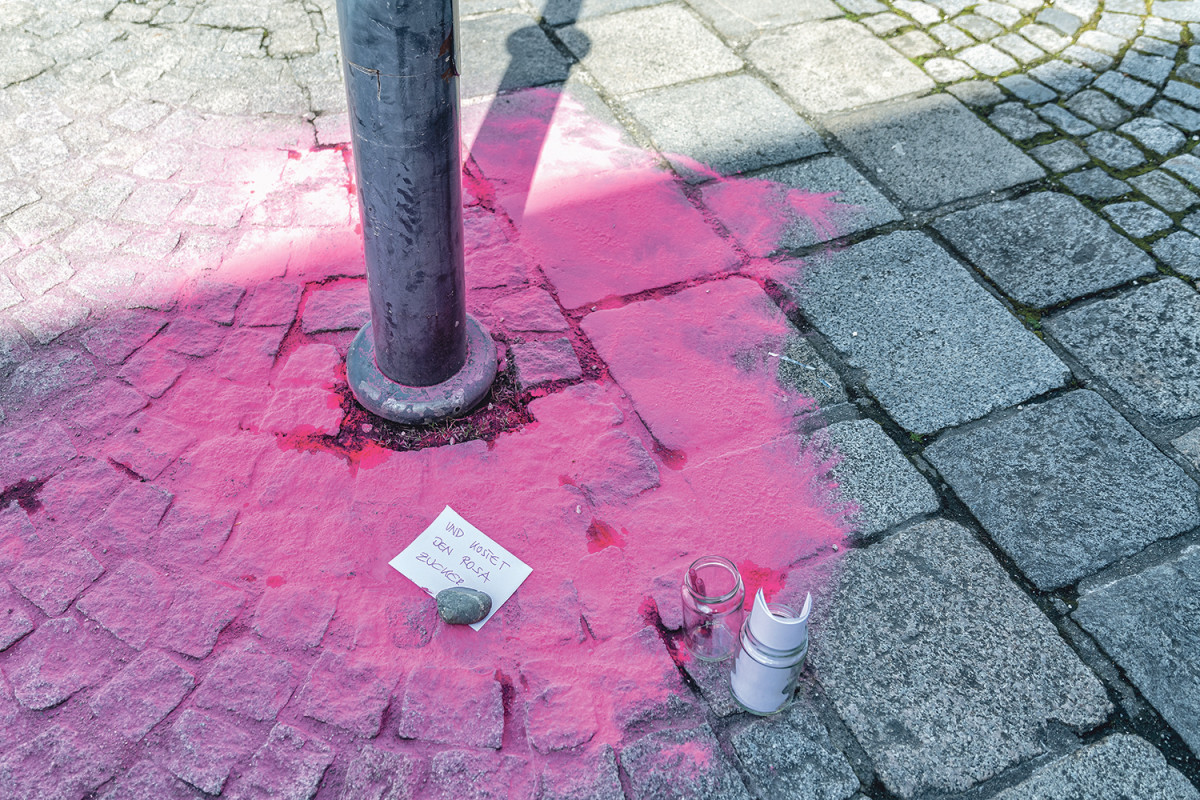 Prater Stories/ Linz Stories
STEPHANIE HOFFMANN / HELENE PAYRHUBER
Prater Stories/
Linz Stories
Deserted rides, closed stalls, figures under wraps: In December 2020, the Vienna Wurstelprater seemed even more abandoned than usual for that season of the year.
Stefanie Hoffmann and Helene Payrhuber wanted to bring back the familiar hustle and bustle between roller coasters and snack bars. On several lamp posts where the sanded-off coat of paint had left colorful cloud marks on the ground, they left notes with imagined events and short scenes. They pictured their own attractions that might bring here into another time. Attentive visitors who discovered the colorful traces of paint on the ground were invited to experience these places in a way that was detached from the NOW.
TODAY they will transfer their intervention to Linz: The exhibition visitors will seek out (color) traces and imagine their own stories, thus, for a short while, changing deserted places in the city back into attractions.