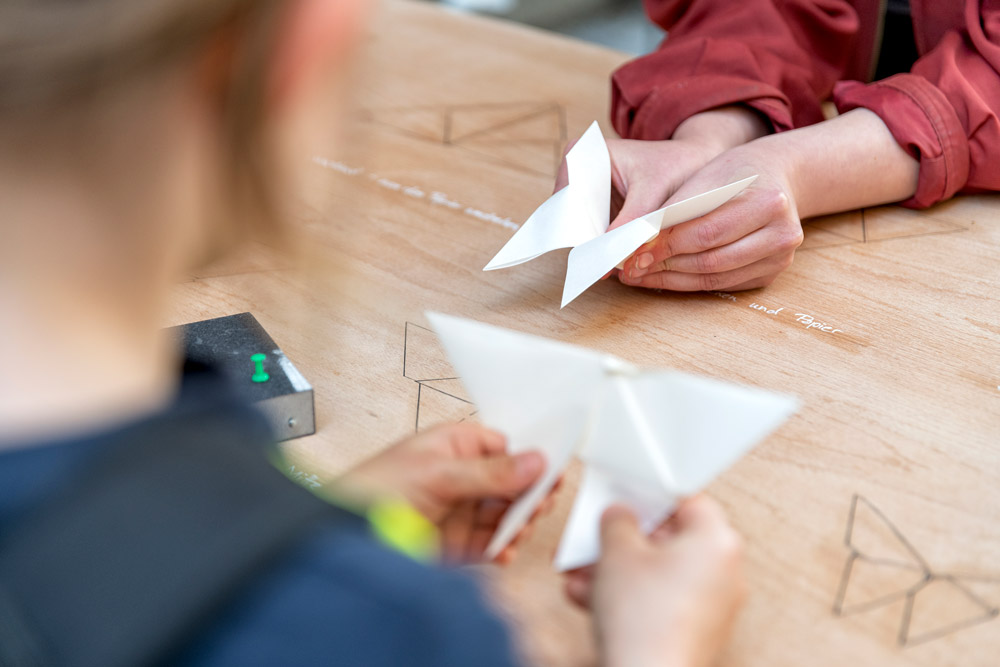 Now 2021 Origamis
The number of animals on earth is steadily decreasing because of enormous land consumption by industrial agriculture, global warming, and the falling apart of food networks. This decrease poses a threat to humankind – on an ecological, economic, and sociological level. Despite the fact that this is common knowledge, our actions are sorely lacking.
To make a difference quickly, everybody needs to become active; to act. Willingness, however, is not as great as it needs to be – our power of imagination is too small for a phenomenon that is not directly visible; it needs to become an emotional, personal experience.
This project allows visitors to visualize the extinction of species, to make the danger "tangible", by folding origami animals that are then hung in the trees on Herrenstraße.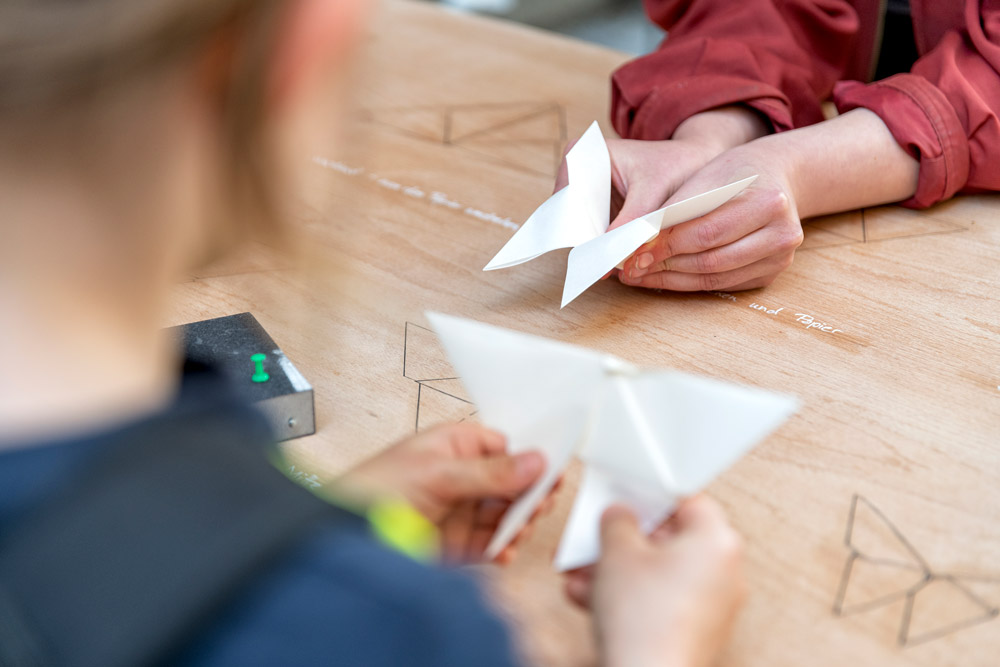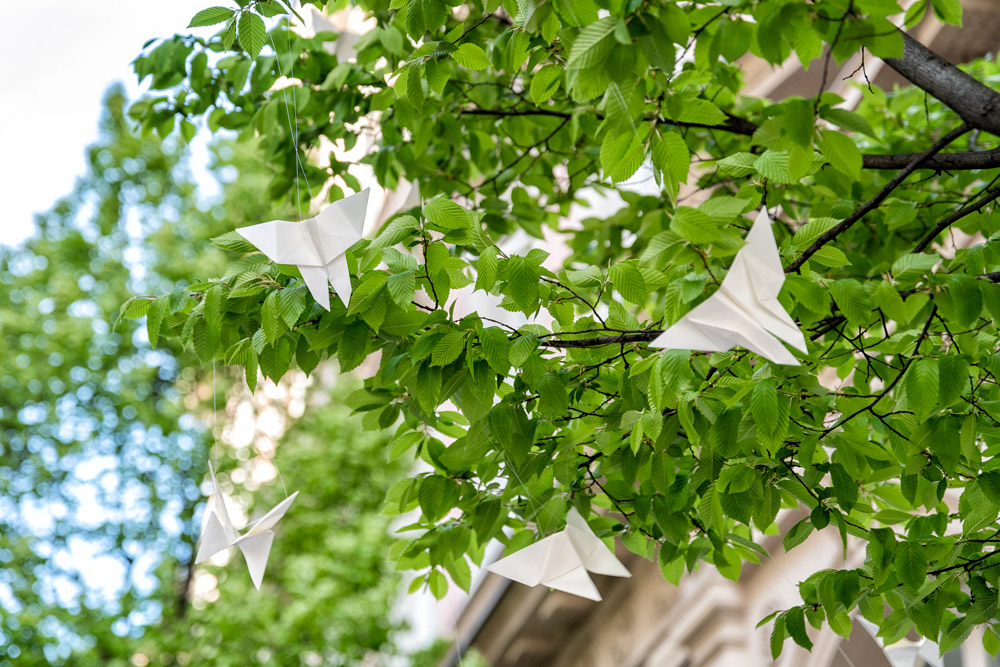 Born in Munich in 1994. I come from a family of artists and grew up with painting, architecture, fashion design and communication design. For me, all of these things are therefore part of one big whole and not separate systems. After the death of a friend I moved to Linz.
Q Where would your dream expedition go?
A to the North Pole
Q What would you do if you had not followed this profession?
A detective
Q What is the NOW for you?
A system change