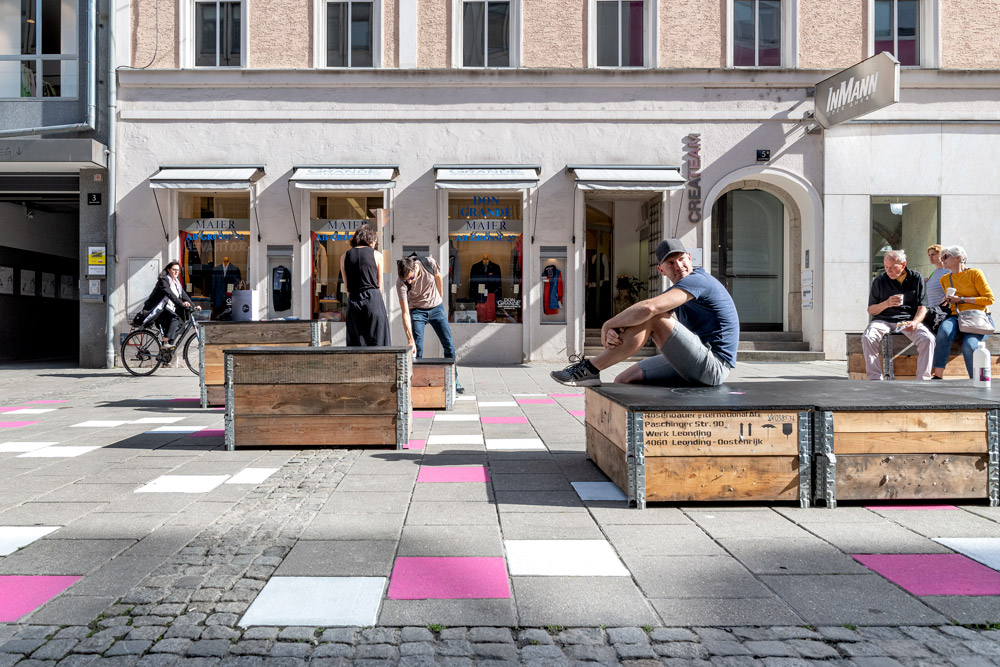 In Between
VINZENZ WALLNER, MARIO BUCHBERGER
In the time of corona, does the urban space of Linz have places thatharbor hidden qualities for staying in them? One of these places is Spittelwiese in Linz: a space that is free of cars, without any options to linger, yet is full of people.
The project IN BETWEEN – a piece of urban furniture that Mario Buchberger and Vinzenz Wallner made of recycled Euro-pallets – is testing the Spittelwiese's potential to be a new site of communication for the "users of the city" of Linz.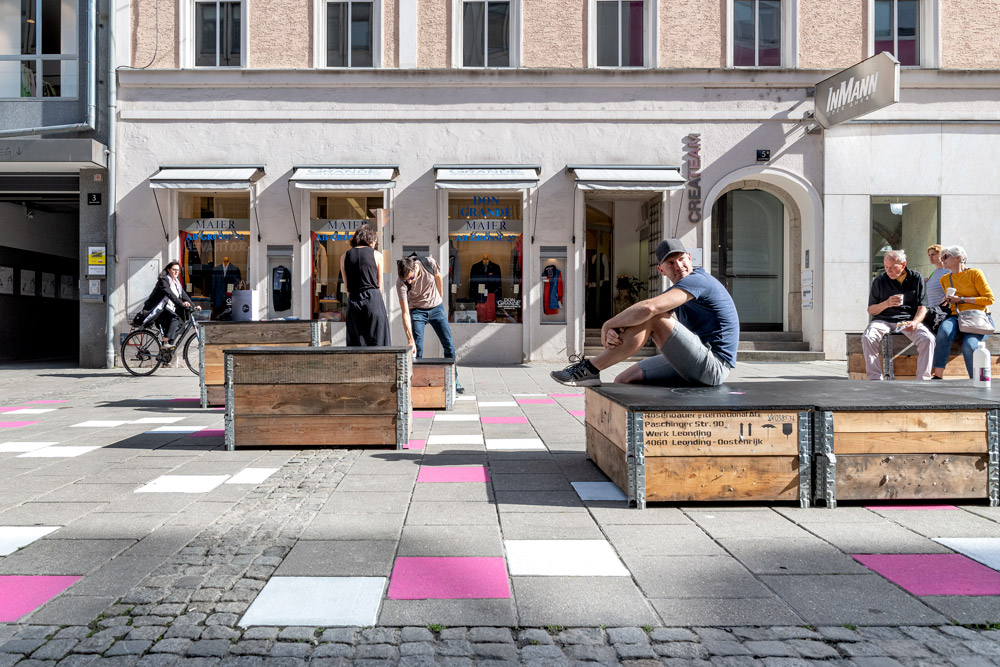 Vinzent born in Salzburg in 1995. Growing up in Salzburg, I moved to Linz to study architecture after my civilian service. There I completed my bachelor and hopefully soon my master. Mario born 1991 in Amstetten. After graduating from the HTL Hallstatt for furniture construction and interior design as well as several years of practice in interior design, I decided to study architecture in Linz. Besides architecture, I also dabble as a beekeeper, permaculture self-supporter and family man.
Q Where would your dream expedition go?
MB cosmos
VW siberia
Q What would you do if you had not followed this profession?
MB fruit and vegetable grower
VW gardener
Q What is the NOW for you?
MB take off
VW change of perspective