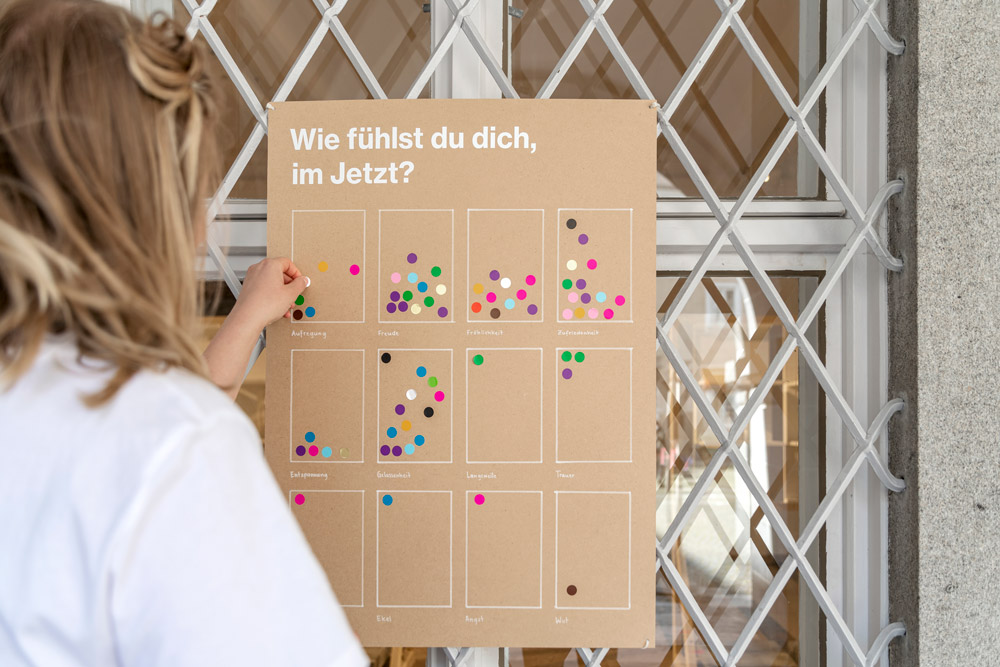 feelings now
Feelings are just like the NOW: They can come and go as quick as lightning, sometimes faster, sometimes slower, mirroring our perception of ourselves and our surroundings. The project "feelings now"gathers and documents feelings of the NOW in a multi issue magazine. Each issue deals with a different person or group. For instance, one magazine is about me and my feelings. Another asked a group of people randomly reached on the internet to relate their feelings of the NOW via a questionnaire. The latest issue of the magazine will use interactive posters to allow participants to gather and document feelings of the NOW.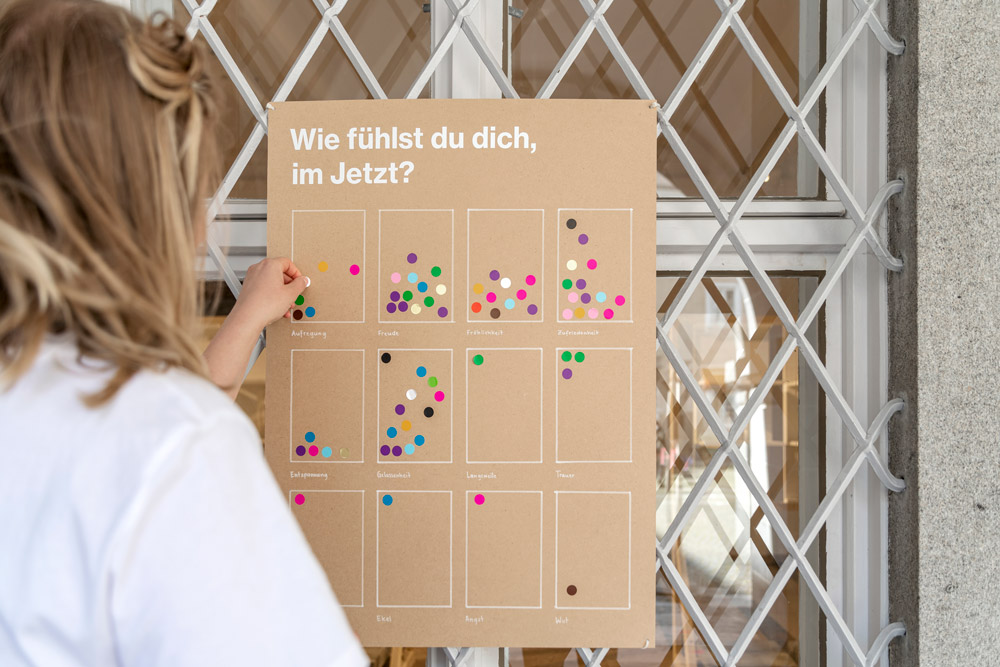 19 / Im Hof des Brückenkopfgebäudes Ost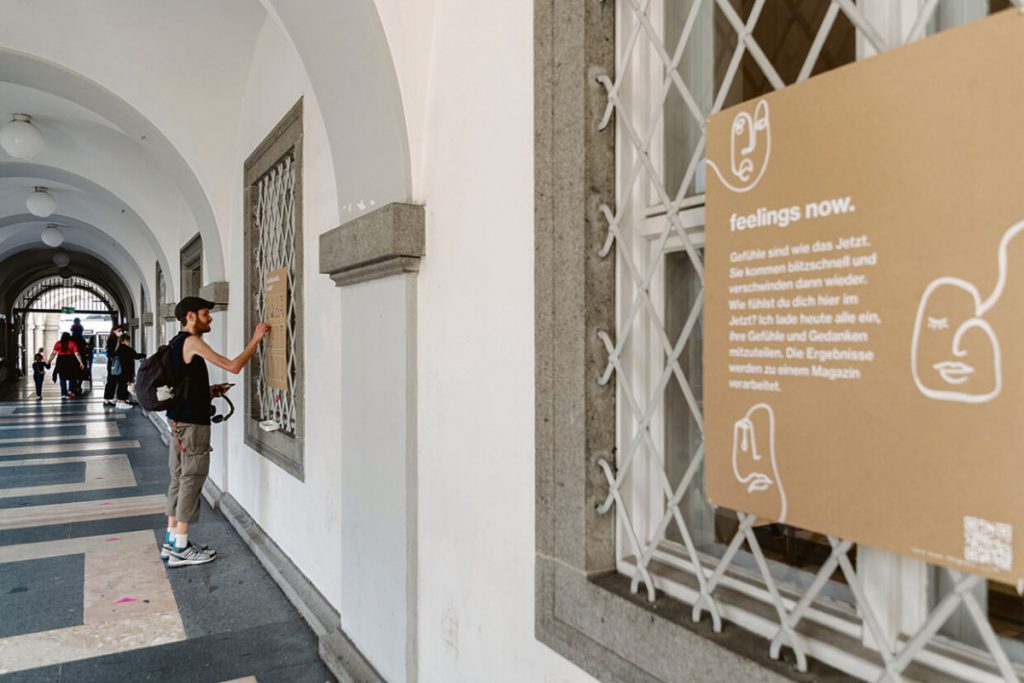 1995 After school and a year off on the other side of the world I decided to make my joy of art and design my profession. After a graphic design bachelor degree in Sankt Pölten I am now studying visual communication in the master.
Q Where would your dream expedition go?
A once around the world
Q What would you do if you had not followed this profession?
A I would probably have chosen a career in medicine
Q What is the NOW for you?
A adventure