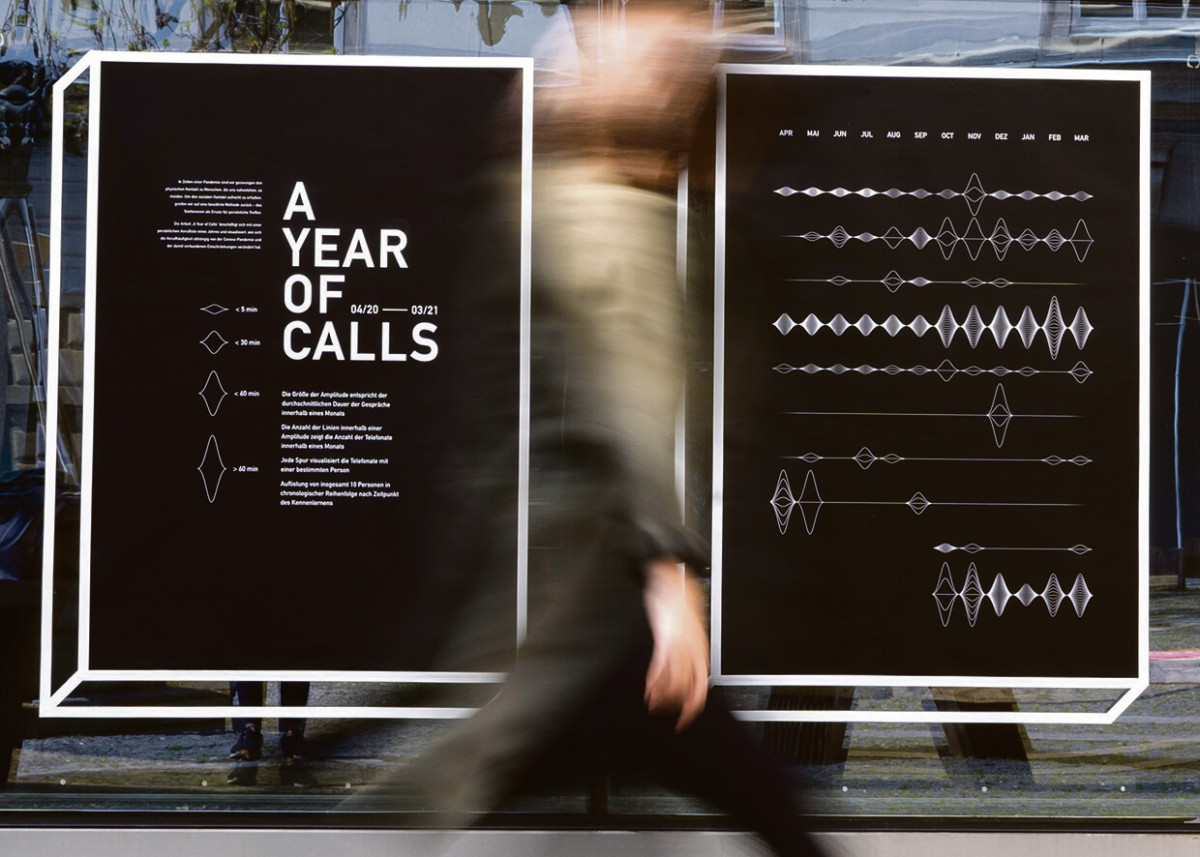 A Year of Calls
During a pandemic, we are forced to avoid physical contact with people close to us. To maintain social relations, we fall back on a reliable method – phone calls as a substitute for face-to-face meetings.
The work "A Year of Calls" devotes itself to one year of personal call logs which visually demonstrate the change in call frequency due to the corona pandemic and related restrictions.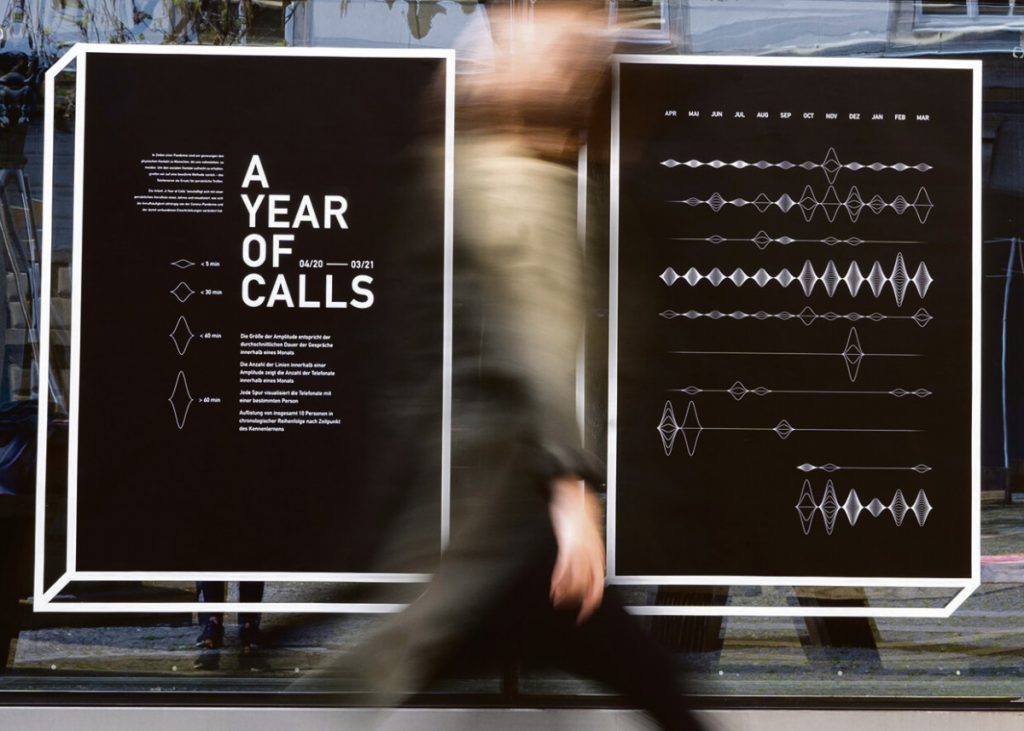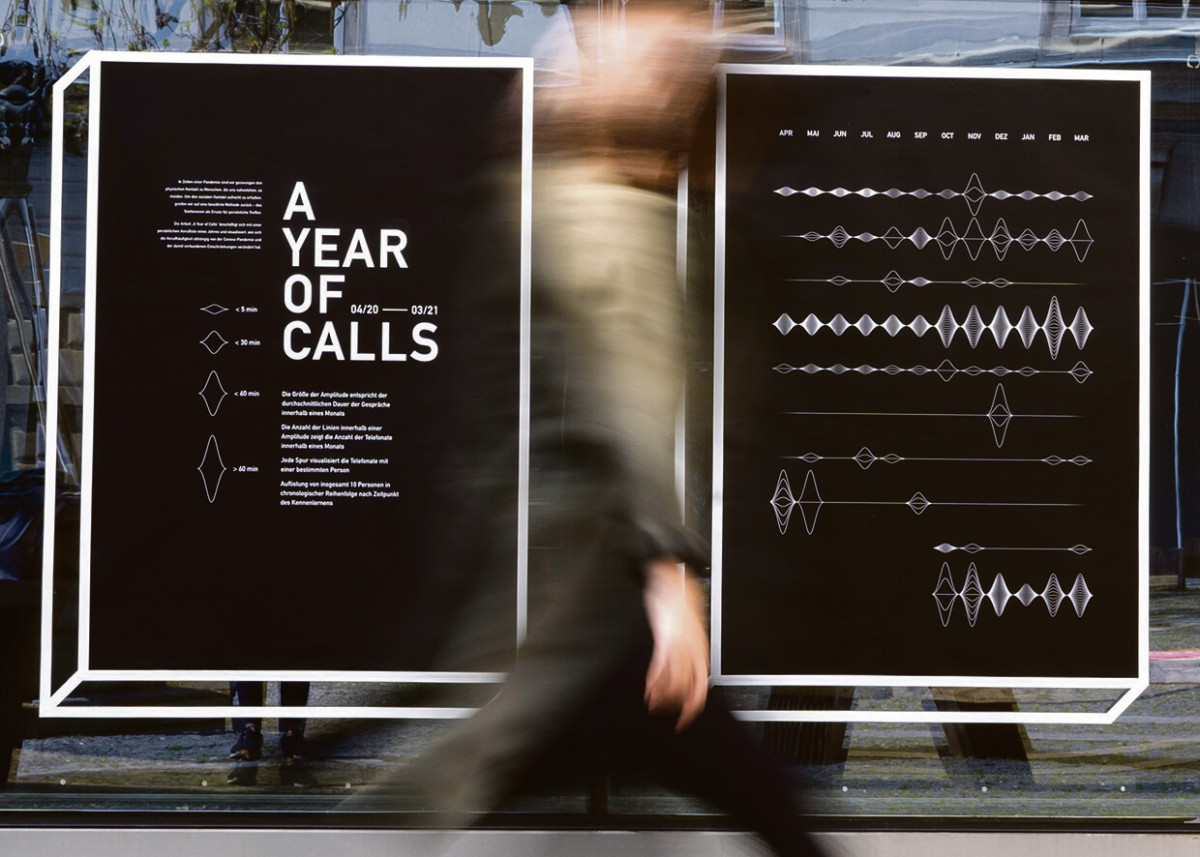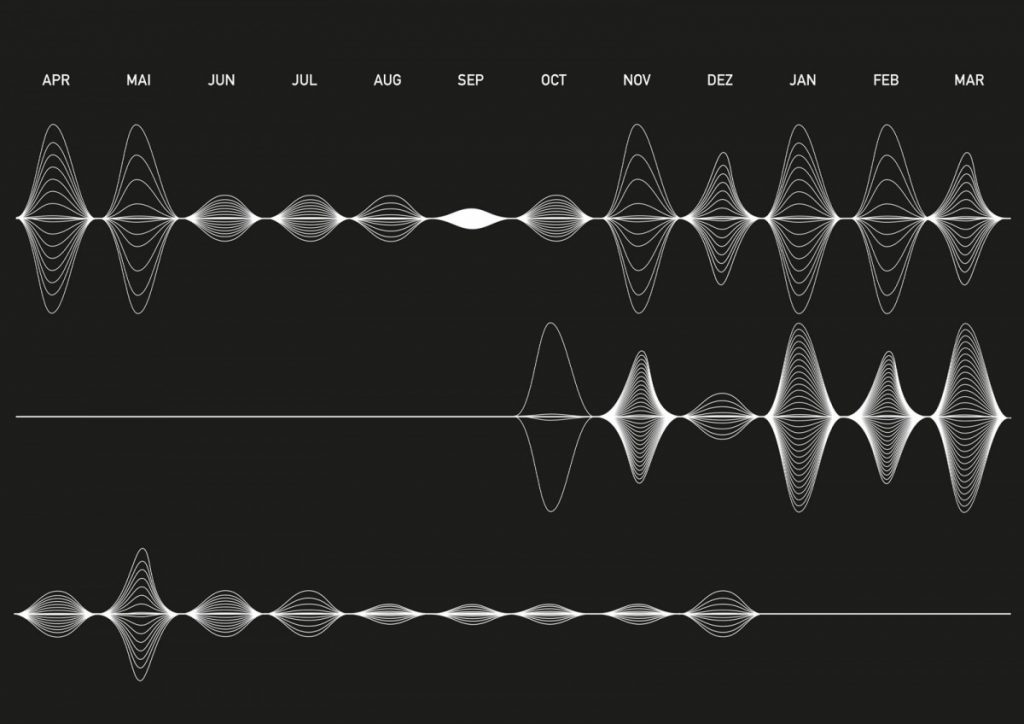 Q Where would your dream expedition go?
A to the top of the world
Q What would you do if you had not followed this profession?
A art history
Q What is the NOW for you?
A summer rain
Born in 1997, grew up in Carinthia. Already at the age of 4 embellished the walls in the children's room at his own discretion with colored pencils, the design talent and independent work until today maintained. At 14, decided to enter the creative industry and has since moved to the third city in order to further her education in graphic design in as many ways as possible. Great interest in information design, illustration and typography. Found the balance to everyday life in the mountains.